Circle of Scholars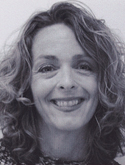 Let me introduce myself. I am Nancy Roecklein and, like you, I am a grateful recipient of an NEF scholarship. As a Nurse Practitioner caring for women with breast cancer, I am now a doctoral student pursuing clinical research in this area and with a goal of becoming a nurse educator. Through the generosity of NEF, I have received financial support to pursue my educational goals, first as a Master's student and now as a Doctoral student. As a Nurses Educational Funds scholarship recipient you are a member of the Circle of Scholars. Scholarship recipients are unique and accomplished nurse leaders. Until today, there has been no formal network among NEF scholars. I am writing to invite you to meet me at the NEF Web site to share our accomplishments, find our common interests, and explore other opportunities to manifest our visions for nursing while supporting the careers of recent and future NEF scholars.
When I think of NEF, the words that come to mind are vision and generosity. Nurses Educational Funds was established over 100 years ago to honor Isabel Hampton Robb, a visionary leader of modern American nursing. Today, NEF scholarships for graduate nursing study continue to be made possible through generous contributions NEF Board members, other nursing leaders, friends of nursing, schools of nursing, nursing alumni associations and honor societies. Additionally, corporations including pharmaceutical companies and publishers contribute to NEF. To date, more than 1,000 nurses have been awarded scholarships from NEF.
I look forward to making your acquaintance through the NEF Circle of Scholars and in developing the relationships that will enable each of us to give back while propelling our profession forward. Please consider writing your own biography for our Circle of Scholars page as I did. Share what the NEF scholarship has meant to you and your professional development. Inspire the next generation of nurse leaders.
Watch with other suggestions about how as Scholars we can benefit from the NEF Circle of Scholars and support the mission of NEF. Thank you.
.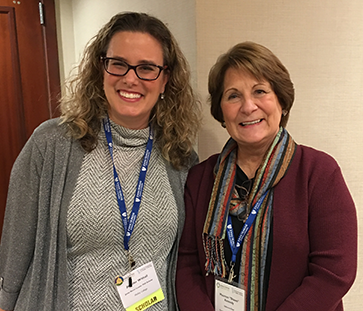 Jennifer Withall, the 2017-2018 recipient of the NEF American Journal of Nursing Scholarship attended the Jonas Nurse Leader Conference in Washington D.C. in October, 2017 where she met the editor of the AJN, Maureen Shawn Kennedy.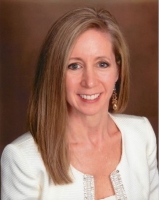 Annie J. Rohan, PhD RN NNP-BC CPNP-PC FAANP
Stony Brook University (SUNY at Stony Brook)
I am doing very well in my advancing career...so I thank you NEF for paving the way! I am currently Assistant Professor at Stony Brook University School of Nursing where I was appointed as Director of Pediatric Research, and as Director of the Doctor of Nursing Practice Program.
I am enjoying grantsmanship and research activities, and have several current active projects, including role of Project Director for a 3.2 million dollar federal HRSA award that provides scholarships for disadvantaged students who seek to become primary care practitioners. Outside of the School of Nursing.
I am currently the Associate Editor for MCN: The American Journal of Maternal-Child Nursing, Vice-Chair of the Individual Member Division Executive Committee for the American Nurses Association, and serve on multiple national committees and boards (including for Jonas Philanthropies, National Association of Neonatal Nurses, and Eastern Nurses Research Society).
.
Scholarship Winners' Updates:
Eric Hodges, PhD, FNP-BC
Eric Hodges, a 2003-2004 NEF Doctoral Scholarship recipient of the Isabel H. Robb Memorial Scholarship has been an Associate Professor and Director of the Biobehavioral Laboratory in the School of Nursing at The University of North Carolina at Chapel Hill since 2007.
His research focuses on the role of caregiver/infant-toddler dyadic responsiveness during feeding in the development of the young child's self-regulation of feeding, with a primary interest in the area of early childhood obesity prevention. The goal of his work is to understand developmental trajectories in this area from infancy through toddlerhood, with more recent research into influences of this period on later childhood. His studies have primarily involved longitudinal data and, due to their mixture of observational coding, anthropometric measurement, self-report questionnaires, and recent additions of body composition and qualitative interviews, are time-intensive and complex in regard to data management, coding, and analysis. Dr. Hodges' recent research efforts are directed toward interventions to enhance feeding responsiveness and self-regulation during early childhood.
As the Director of the Biobehavioral Lab (BBL) Core Facility at UNC School of Nursing, Dr. Hodges specializes in addressing the interface of biological and psychosocial factors that underlie individual responses to acute and chronic illnesses. In addition to its research efforts, the BBL is dedicated to training the next generation of biobehavioral nurse scientists and helping students at all levels of education increase their understanding of the intersections between biology and behavior.
Finally, in addition to his research background, Dr. Hodges is a certified Family Nurse Practitioner with experience in the demands of primary clinical care. This clinical background informs his thinking in the design and translational utility of measures of childhood feeding problems for both clinicians and families and shapes the perspective he bring to scientists and students who interact with my team in the BBL. He has experience mentoring both undergraduate and graduate students.
Doctoral Nursing Student Is The First Recipient Of The NEF Board Member, Cynthia Davis Sculco, Scholarship
Louise Fleming, MSN, RN
I would like to take this opportunity to offer my sincere thanks for making it possible for me to be a recipient of the Cynthia Davis Sculco Scholarship for the 2015-2016 school year at the University of North Carolima – Chapel Hill. This generous award means a great deal to me as I begin my fourth year as a PhD in Nursing student.
My previous years in this program have gone very well, and I am pleased to say that this funding will help me tremendously in my final year. I plan to travel to Odense, Denmark in August to present my work on the challenges associated with researching families having a child with a rare disease at the International Family Nursing Association's 12th bi-annual conference. Furthermore, I have recently submitted an abstract to the National Institue of Nursing Research's Scientific Symposium with the hopes of doing a poster presentation at their 2015 conference in Washington, DC this fall. Finally, I begin rrecruitment for my dissertation study entitled Parental Management of Adrenal Crisis in Children with Congential Adrenal Hyperplasia this summer, and this funding will help a great deal with the necessary transcription expenses.
Having a family with three small cildrren, financial concern is constantly present. This generous scholarship has helped tremendously, and I thank the Nurses Educational Funds, Inc. for its generosity. I can assure you that I will work diligently as I continue to pursue my PhD and will consistently strive to develop research that will make the lives of families with children that suffer from complex, life-threatening disorders more manageable.
Nancy Duffy DNP, RN, CEN, CNE

Dr. Nancy Duffy, the 2009 recipient of a Nurses' Educational Funds Scholarship for leadership, is Professor and Director of the BSN Program at Campbell University. She received a Bachelor of Science in Nursing from Bradley University in Illinois, a Master's Degree in Adult Health with specialty in Emergency Nursing from the University North Carolina Charlotte and a DNP from Rush University in Illinois. She holds current certifications in Emergency Nursing and as a Nurse Educator. Her nursing career has had a strong clinical focus in Adult Health, Emergency Department and with students in a variety of settings. Nancy has education experience in Diploma, Associate, BSN, MSN and DNP programs. She has been the recipient of numerous awards for teaching excellence, including the 2007 SC Governor's Professor of the Year Award for Senior Colleges and Universities, NC Great 100 Nurses and the SC Palmetto Gold. She was Co-Leader of a South Carolina Task Force to address the IOM recommendations.
Dr. Duffy is a member of the Gamma Omicron Chapter of Sigma Theta Tau International Nursing Honor Society, Society for Simulation in Healthcare, Emergency Nurses Association and the North Carolina Nurses Association (Simulation and Professional Advocacy Councils). National Student Nursing Association (Johnson & Johnson), Robert Wood Johnson for New Careers in Nursing and Healthcare Science of South Carolina Simulation Healthcare, has awarded her program and research grants.
Her interests include student success, simulation in nursing education, interprofessional teamwork and working to assure a diverse healthcare workforce.
Dr. Duffy was the Associate Director of Simulation for the College of Nursing at the Medical University of South Carolina (MUSC). She assisted faculty to integrate simulation into 6 of 7 clinical nursing courses. She has co-authored 20 simulations that are available in the Laerdal Sim Store. Dr. Duffy was a co-investigator on a research study that examined the use of peer led simulation experiences. She was part of a Poster presentation at for the 12th Annual International Nursing Simulation/Learning Resource Centers Conference (2013) and currently has two simulation focused articles under review. She continues to work on similar projects since locating to North Carolina (NC) both at Campbell University and with the NC Nurses Association.
Dr. Duffy began work on Inter-professional Education (IPE) at MUSC as a member of the Executive Steering Committee. Their work began in the classroom and progressed to a required IPE Course for all first year students to shared skills labs and simulation based care experiences.Her partnership and development of a pharmacy/nursing student collaboration project continues to date and was a CAB IV: Interprofessional Collaboration: Transformative Change from the Classroom to Practice Conference poster. Dr. Duffy is actively involved on the Campbell University IPE Executive Committee and Chairs the IPE Simulation Sub- Committee.
Dr. Duffy is employed by Campbell University and is responsible for the creation of a new BSN Program that will admit its first cohort in fall 2016. The application received unanimous approval from the North Carolina Board of Nursing in January 2014. In July of 2014, The Board of Trustees of the Southern Association of Colleges and Schools Commission on Colleges approved the program within the scope of the current accreditation.
Susan Hayes Lane PhD, MSN, RN

Dr. Susan Hayes Lane recently sent NEF her updated C. V. A summary of her activities and achievements since winning one of the 2010-2011 Nurses' Educational Funds, Inc. Scholarship for doctoral study, follows:
Since earning a PhD from University of North Carolina at Greensboro in 2012, Dr. Hayes Lane has taken an assistant professor position at Appalachian State University where she has been the Interim Director of Graduate Nursing Programs since the beginning of 2015.
Over the past four years she has won numerous awards, stipends, and scholarships; made several presentations on a variety of local, regional, and national topics including but not limited to:
Creating Nursing Leaders of Tomorrow: Formal Leadership Training in Nursing Education Curricula.
Missing the Boar: Death Education in Nursing Curricula.
An Exploration of the Relationship Between Patient Falls and Specific Nurse Variables.
The Relationship Between Psychotropic Drugs and Falls in Geriatric Population.
Decision Making Behaviors for Adolescent Mothers Enrolled in the Nurse Family Partnership.
Grant Writing Basics.
The Health and Economic Benefits of the Nurse-Family Partnership Within North Carolina.
Dietary Practices Among First Generation Filipinos in the United States.
Ms Haynes Lane has authored numerous grants and authored thirteen articles including topics such as:
Measuring Nursing Student Competency with Simulation: Developing the Nursing Action Competency Test.
The Meaning of Diabetes and Barriers to Healthy Lifestyle Among Filipinos in the United States.
Incivility in the Hospital Environment. The Nurse Educator – Staff Nurse Relationship.
Dr. Hayes-Lane is currently a member of the Institute for Health and Human Service Task Force and the College Health Sciences Task force as well as numerous other committees. She teaches courses online and in the classroom setting on Nursing Leadership, Nursing Care of Families and Communities, as well as Health Assessment.
Nancy Wise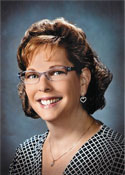 Nancy Wise, a doctoral student at Villanova University in Radnor Township, Pennsylvania, is the first graduate nursing student to be awarded the Cynthia Davis Sculco Scholarship.
Nancy's primary area of interest is the number of pregnant adolescents who present risk factors (e.g. preterm and low birth weight babies) related to poor nutrition. During her time as an OB/anesthesia nurse educator she conducted two studies in adolescent pregnancy that resulted in her dissertation: "Nutrition Knowledge, Healthy Eating Behaviors and Personal Self-Efficacy in Pregnant Adolescents".
Ms Wise would like to collaborate with other health care professionals to conduct more research to prevent adolescent pregnancy risk factors. Beginning this fall she will be teaching two courses - "Nursing Research" and "Nurses As Adult Learners", in the Eastern Mennonite University RN to BSN Program.
Donna Westmoreland

The Nurses Educational Funds' scholarship has been such a blessing. I want to first thank NEF again for your generosity.

The end of 2013 finds me roughly half way through my clinical hours working toward my FNP certification with Frontier Nursing University, in Hyden, Kentucky.

One of my clinical sites this term is for the uninsured. It was a mixed blessing. While I was able to care for very complex patients with multiple conditions, multiple primary languages and many patients also facing homelessness, the clinic began closing to new patients in anticipation of the Affordable Care Act. Instead of days with 8 or 9 hours and many patients, often the clinic would be open for only 3 hours a few times a week. As a consequence I will need another term to complete the clinical experience requirement.

Fortunately, my women's health site allowed me to expand from two to four days a week to keep busy and complete acute and wellness visits. Next term I will be returning to a very busy family practice site that will be inundated with newly insured patients.

So, it has been a time to adjust expectations and practice patience. I am still volunteering a few Saturdays a month at another clinic for the un-insured that is not tied to a hospital system. They have several innovative ideas about preventing hospitalization with community- based care that could be a good practice fit after graduation. I also have a few leads on community health visiting nurse practices where I hope to provide a significant contribution in the care and management of patients suffering from chronic disease.
NEF Scholar Advancements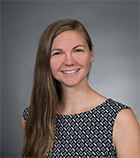 Abigail Wilpers, MSN, WHNP-BC, 2018-2019 NEF Scholar, has been appointed to the Maternal-Fetal Health Postdoctoral Research Associateship at the Yale School of Medicine. This mentored training position is supported by the Department of Obstetrics, Gynecology and Reproductive Sciences. The position will begin upon completion of her dissertation in August.
As a clinician, Abigail is a member of the Fetal Care Center team at Yale New Haven Hospital and cares for women and families whose pregnancies are complicated by fetal anomalies. She serves as the project manager for the development of a Perinatal Palliative Care Program at Yale New Haven Hospital.
Abigail received a Bachelor of Arts in Psychology from Barnard College of Columbia University and her Master of Science from the Yale School of Nursing. As a PhD student at the Yale Graduate School of Arts and Sciences, Abigail received the Robert Wood Johnson Foundation Future of Nursing Scholarship, the Yale Clinical and Translational Science Award from the National Center for Advancing Translational Science, and the Yale Center for Clinical Investigation, the Heilbrunn Family Center for Research Nursing Award, and the Edith M. Pritchard Scholarship from the Nurses Educational Funds. Abigail's dissertation research identified critical components of nursing practice in the emerging field of fetal care and established a national research agenda for the Fetal Therapy Nurse Network.
As a Maternal-Fetal Health Postdoctoral Research Associate, Abigail will contribute to the National Institutes of Health (NIH) Maternal-Fetal Medicine Units (MFMU) Network, which supports clinical research to improve the health of mothers and infants. Her program of research is founded on improving care and outcomes for women and their families through evaluation and development of health services and health policy in fetal care. Her work will advance a platform of clinical insight and scientific innovation at the Yale Fetal Care Center.