Nurses Educational Funds, Inc. Board Member, Karen A. Ballard,
Receives The Inaugural ANA-NY Hall of Fame Award
(Source: the November 2017 ANA-NY Newsletter)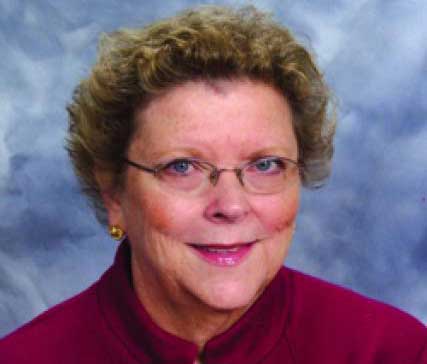 The ANA-NY Inaugural Award recognizes a member who has made a sustained contribution to ANA-NY's mission and to the profession of nursing in New York State in the area(s) of nursing practice, education, and/or research.
This year ANA-NY is honored to recognize the recipient of the Inaugural ANA-NY Hall of Fame Award:  "Karen A. Ballard, RN, MS, FAAN".
Karen A. Ballard has been actively involved with ANA-NY, ANA, Nurses Educational Funds, Inc. (as a longstanding NEF Board of Directors' member), Nurses House, NYSNA, the State Board for Nursing, NYONEL, NYS-DOH, and CANE. Karen has progressed through numerous appointed and elected positions within the professional organizations and has always been a true leader and role model. She has fought long and hard for the "BS in Ten" bill. Her contributions to amending nursing standards and educatingc both nurses and others on the actual and potential role of nursing are too numerous to count. Read more...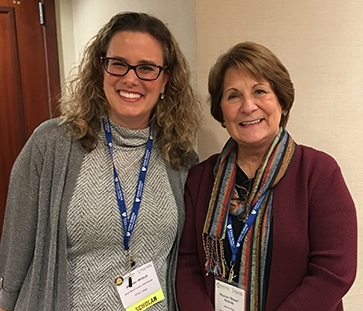 Jennifer Withall, the 2017-2018 recipient of the NEF American Journal of Nursing Scholarship attended the Jonas Nurse Leader Conference in Washington D.C. in October, 2017 where she met the editor of the AJN, Maureen Shawn Kennedy.
Nursing Scholarships for Graduate Education
Nurses Educational Funds, Inc. (NEF) is a not-for-profit organization which seeks and distributes funds to baccalaureate prepared registered nurses who are in need of nursing scholarship assistance for graduate study. NEF is administered by a Board of Directors comprised of prominent leaders in nursing, business, and other professions. Nurses comprise the majority of board members.

NEF has been in existence for over 100 years! It was in 1912 that the first two Isabel Hampton Robb scholarships were awarded to two nurses, Cecelia Evans and Lisle French. From then on NEF has continued to support nursing professionals motivated to seek graduate degrees. With the support of those who value the critical need for:
nursing educators
advanced nurse clinicians
nurse researchers
NEF, the largest, single, private, professionally endorsed source of funds for advanced study in nursing will continue with this work for the next 100 years!
Support a Graduate Nurse's Education With a Donation To Nurses Educational Funds, Inc
Nurses Educational Funds, Inc, encourages all those who have ever been grateful for the care, commitment, and dedication of a nurse, to donate today to the Nurses Educational Funds, Inc. an organization solely devoted to raising money to support graduate nursing education.