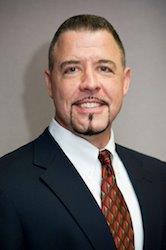 Patrick Conlon
Awarded the Judith G. Whitaker Scholarship, has been involved in diabetes program development and clinical practice for over 15 years. He is currently a full time student in the PhD program at the University of Arizona, Tucson. He was most recently Manager of the Diabetes, Nutrition,Obesity & Metabolism Center at Saint Anthony Hospital in Tucson and former Director of Diabetes Ambulatory Care, Training & Development at Mount Sinai Hospital in Phoenix, Arizona.
Patrick holds "Fellow" status in The American Academy of Nurse Practitioners and in The National Academies of Practice. He has published in the areas of diabetes management and education and advance practice nursing. His areas of consultation include: diabetes education and management as well as exercise and training for chronic disease and weight loss. His research focus seeks to obtain better understanding of self-determination theory, motivation and its influence upon those factors that result in adoption or refusal of exercise as a consistent healthful lifestyle choice in Latinos with type 2 diabetes. His challenge is to further understand how to best facilitate and encourage more physically active lifestyles, especially, for those individuals at risk for developing diabetes.
Patrick holds a Master of Science Degree in Nursing (MSN) from the University of New Mexico's Primary Care Nurse Practitioner Program; Bachelor of Science in Nursing Degree (BSN) and a Bachelor of Arts Degree (BA) from Briar cliff University, Sioux City, Iowa.