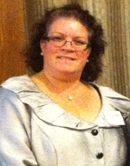 Mary Ann McLaughlin
Is a two-time NEF Scholarship winner and has been a nurse for over 24 years. Ms. McLaughlin completed her undergraduate (BSN) and graduate (MSN) studies at the University of Pennsylvania School of Nursing in 1990 and 1993 respectively. Mary Ann 's graduate studies were in adult health nursing with a focus as a Cardiopulmonary Clinical Nurse Specialist.
Ms. McLaughlin's work experience includes cardiothoracic step down nursing; NCLEX author; editor and educator; disease management programs supervisor and manager; telehealth program founder and manager; professional staff development specialist, freelance author and editor, and classroom and clinical faculty member. Currently she serves as a faculty counselor for Sigma Theta Tau, Omicron Pi Chapter.
At the present time, Ms. McLaughlin is in her third year of study pursuing a doctoral degree in education at Columbia University's Teachers College. The program is a Nurse Executive model specializing in leadership and organization.