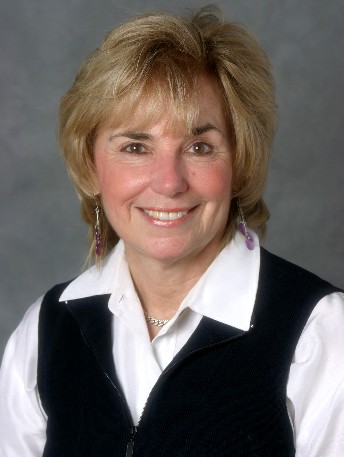 Dr. Kathleen M. Dirschel
Dr. Dirschel has served and still is serving in many roles across the profession. Educated with Bachelor of Science with nursing major, at Adelphi University in Garden City, NY she graduated from New York University with Master of Arts and PhD. Eventually she received a Certificate in Administration from Harvard University.
Her early years of clinical practice were at NYU Medical Center in critical care and the Open Heart Surgery Unit.  She also worked at Bellevue Hospital in the Medical and Surgical Units, the Emergency Room and the prison units. Eventually she worked at Rusk Institute using her graduate education in Rehabilitation Nursing.
Her professional positions evolved and she became a faculty member at Adelphi and then Dean at Seton Hall University.  After completing the program at Harvard she became Vice Chancellor and the Founding Dean of the Graduate School of Nursing at UMass Medical Center as well as the Assistant Vice President for Nursing.  Following that, she became the Chief Nursing Officer and Executive Vice President at Columbia Presbyterian Medical Center. She went on to become a Vice President at Valley Hospital and then, Dean, Cochran School of Nursing and later Vice President for Community Relations at St. John's Riverside Hospital.
Dr. Dirschel always retained her commitment to teaching and has served as Adjunct Professor at Mercy College, NYU, and Teachers College, Columbia University, where she is still in that role.
Dr. Dirschel has been a prolific speaker, most recently at Adelphi University where she spoke on "Leadership as a Team Effort" at the Sigma theta Tau Induction Ceremonies in 2014.
Dr. Dirschel has been a worldwide consultant in nursing, nursing education and health care practices in China (1980-1996), Korea (2007-8), and India (2008-9).
Her publications include: "Brave New World for Nursing": Consulting and Technology, "Serving on a Board Overseeing a Closing Institution" in Nursing Leadership Forum and "A Mandate for Standards of Care" in Nursing Management.  Most recently she was a co-editor (with Klainberg) and author in Today's Nursing Leader: Managing, Succeeding, Excelling, Jones and Bartlett,2010.
Her professional roles have been as President of the New Jersey State Board of Nursing, Chairman of the Council of Baccalaureate Nursing Council (NLN), Member of the Boards of Trustees at United Hospital of Newark and Passaic General Hospital, President of Alpha Omega Chapter Sigma Theta Tau (Adelphi) and President and member of Nurse Educational Funds 1992-present.
Most recently, Dr. Dirschel served as a volunteer nurse at an orphanage and AIDS clinic in Uganda.